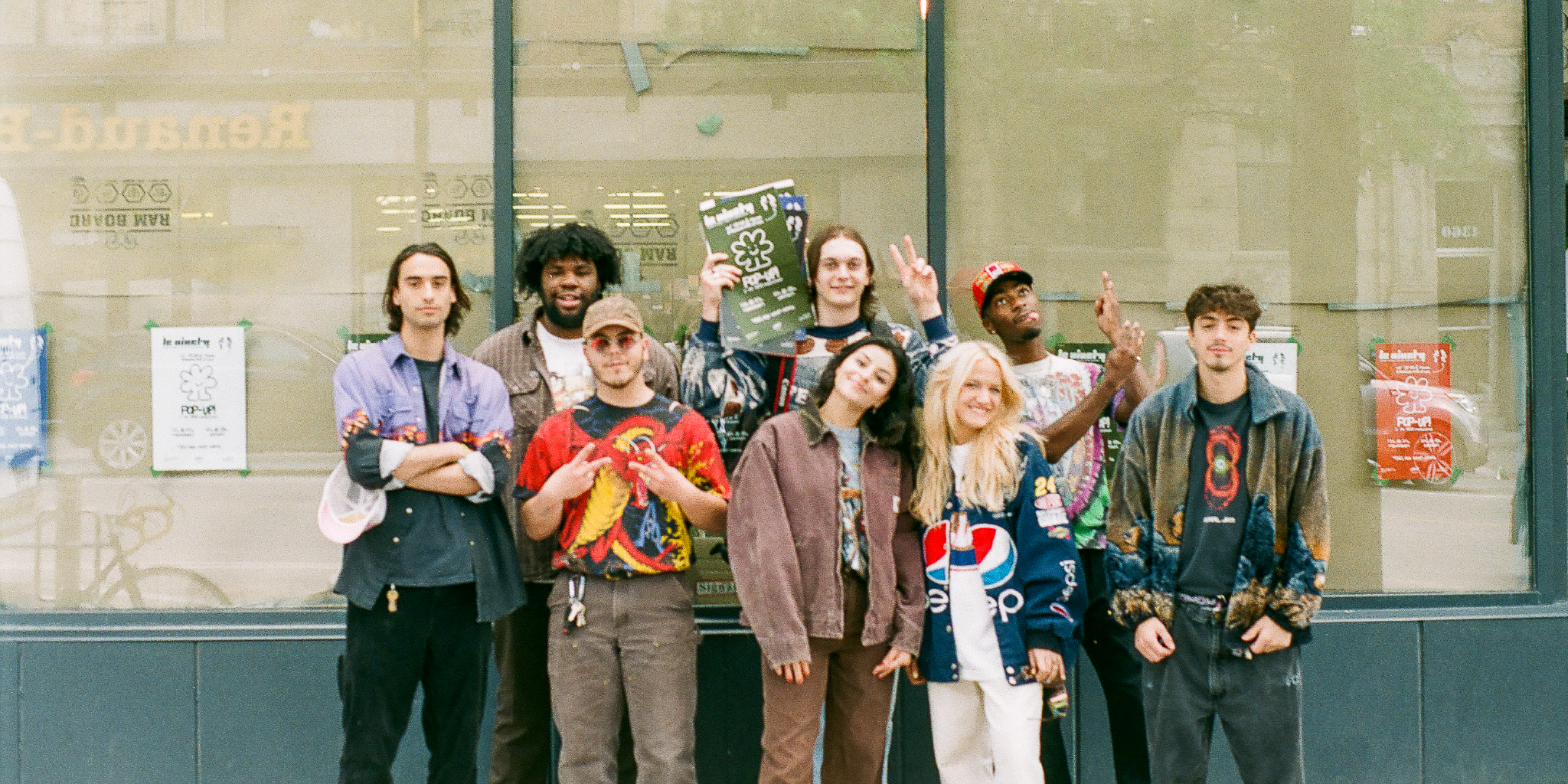 Our story
LE NINETY is a large-scale project run by people with stars in their eyes. It's the dream of a few young people in their twenties, brought together by a common desire to unite people around a common mission, in a warm and welcoming place.
Our mission is to give a second life to the clothes that marked the 90's, by focusing on their stories.
Through ethical sourcing, we are able to offer quality curation.
2017 to 2019
2017 to 2019
It all began in 2017, with a simple passion:
Steven, still in high school at the time, got his feet wet in fashion by collecting clothes that piqued his interest. Recognized by his friends for the quality of his curation, he began selling clothes from his personal wardrobe to his friends and family. Within a few months, word-of-mouth began to spread on the South Shore of Montreal, where Steven was based, and demand exploded for his then rather limited curation. Nicknamed "Ven" by those around him, Steven timidly launched Ven Vintage to sell vintage items from his collection.
Steven explored different avenues in 2018, testing the launch of a clothing line with his long-time partner, Jérémy. At the same time, Steven's passion for vintage continues to grow.
2019
2019
After experimenting with launching a clothing brand, Steven decided in 2019 to focus solely on vintage clothing, disinterested in the fast-fashion culture and hype consumerism of trendy brands. Armed with the knowledge he's been self-taught for almost two years about the culture of vintage clothing, Steven decided to officially launch Ven Vintage, to which he devotes an average of 80 hours a week.
2020
2020
Jeremy officially joined Ven Vintage in June 2020, which until then had been a one-man operation run by Steven. Jeremy has always helped Steven on an ad hoc basis in the early days of the brand, and has followed the evolution of the brand closely. In addition, Jeremy and Steven share a distaste for fast fashion and its mind-numbing impact on the environment. By applying their knowledge of the retail world to the reality of second-hand clothing, the two partners are developing an unparalleled methodology and knowledge of the industry, which is experiencing staggering growth.

In 2020, the launch of a website and the holding of multiple ephemeral events in Montreal, Toronto and Ottawa allowed Ven Vintage to build a solid reputation in the world of vintage in Quebec. In 2020, the company became a vendor at Marché Floh, a gathering place for small second-hand clothing vendors in the Montreal area. Ven Vintage stands out for the quality of its selection, specializing in 90s clothing produced in the United States, which is rather rare on the island.
2021
2021
In 2021, the company expanded and several new faces joined the adventure, including Sébastien, NINETY's current financial director, Simon, Morgane and Colin. Ephemeral events multiply in 2021 thanks to the integration of new employees and more constant marketing efforts. But it's really in 2022 that the adventure begins for real.
Steven and Jeremy's lives revolve around Ven Vintage. However, the two boys realized that their needs were evolving, and that the company needed to evolve as well. By the end of 2021, Steven, Jérémy and Sébastien were thinking about possible avenues for the company's growth and decided to consider opening a store on the island of Montreal.

Adding to the balance of things is the fact that Steven's nickname is still in the company's name. With six employees now, Steven feels that it is time to change the name of the project and move on to the next stage.
The idea is still fresh in the team's mind. In the spring of 2022, however, they began plans to open a store and change the name simultaneously. A new look.
2022
2022
In April of that year, Jeremy made a phone call to Cedric, a marketing strategy consultant. Several consulting sessions over three months allowed the team to plan the opening of the store, which would come to life on Saint-Denis Street at the intersection of Mont-Royal Avenue, and to proceed with the complete rebranding of the brand. June 2022, Cédric officially joins the executive ranks as marketing director, and LE NINETY officially opens its doors on June 30th.

The entire initial concept is thrown out the window, and nothing is left to chance. The team determined that the second hand industry deserved a breath of fresh air, both locally and globally. To differentiate themselves, they decided to take a much more value-oriented approach to the items being sold, and tried to tell the stories behind the clothes being curated by NINETY, in order to do justice to the knowledge Steven, Jeremy and the rest of the team had accumulated over the years.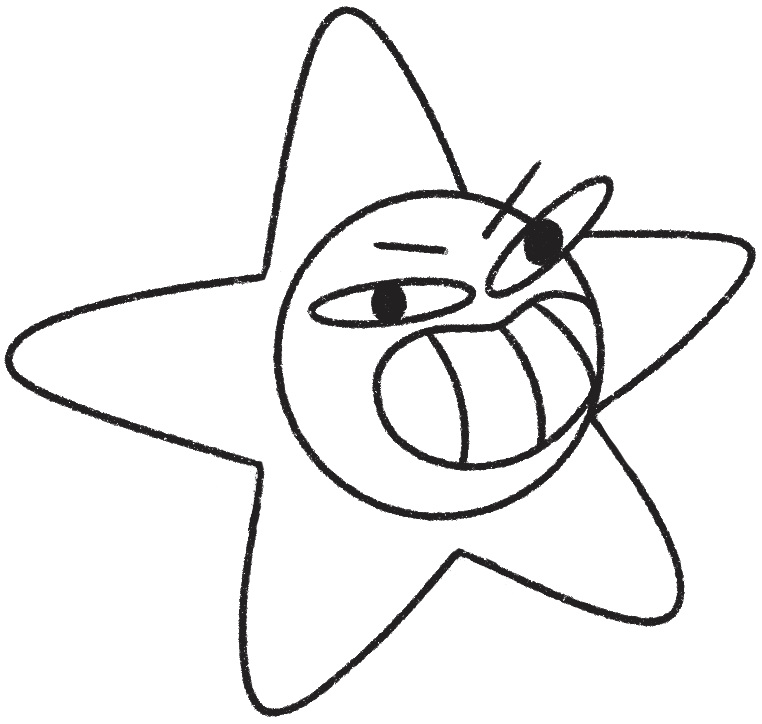 Our vision
When Steven started collecting 90's clothing, it was mainly out of disinterest in fast fashion and contemporary high end culture. These clothes don't really tell stories.

With LE NINETY, that's exactly what we aim to do: tell the stories behind the clothes, and most importantly, restore interest in second-hand clothes in general.

Every week, our sourcing teams go to sorting warehouses and look for the best items before a majority of these clothes are sent to other continents, where a good proportion of them end up in the landfill. Of course, not all of our items come from these warehouses: our top-of-the-line collection comes from other collectors. Write to us if you have such items!

LE NINETY advocates ethical and eco-friendly consumption and sourcing. We source our items from sorting warehouses, not from local thrift stores or stores like the Salvation Army. We are doing our part to provide an ethical alternative to some of the most poignant issues facing our society. With our expertise and curation of clothing made mostly in the US and Canada in the 90's, we are able to offer our customers clothing that they can proudly wear.